Hire your Diamante Mr and Mrs Wedding Sign
---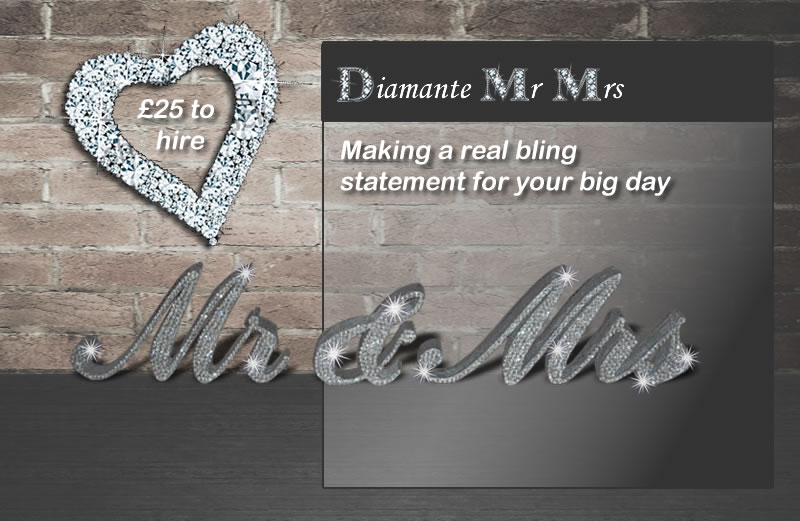 Studded with 1000's of individual diamantes this Mr and Mrs Diamante bling wedding sign will make the ultimate impression on your big day.
We deliver and collect to any address anywhere in the world.
Enter your required dates below and exact requirements and we'll get back to you ASAP
Dimensions
Height = 6 inches
Width = 28 inches
Depth = 1 inch
Limited Availability
Secure your post box for your big day today by filling in our reservation form below. All we need is a £5 deposit!

Recent search terms :
Diamante mr and mrs wedding sign for hire
Diamante mr and mrs wedding sign hire
Bling mr and mrs wedding sign for hire
Bling mr and mrs wedding sign hire
Diamante post box for hire
Bling post box for hire
Diamante wedding post box for hire
Diamante wedding post box for hire
Wedding post box for hire
Diamante bling post box