Royal Mail Gold Sparkle Post Box for hire
---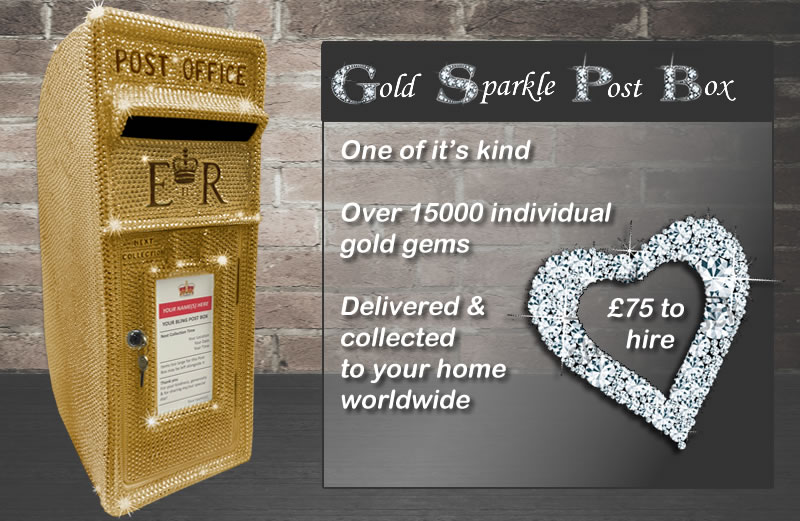 Each Bling Post Box is hand designed by our team with 1000's of individual diamante gem stones.
Deliver and collection anywhere in the world
Where ever your big day is we will deliver to you the day before and collect the day after. We aim to make your day as stress free as possible.
Limited Availability
Secure your post box for your big day today by filling in our reservation form below. All we need is a £20 deposit!
One of a kind
Studded with 1000's of individual gold gem stones this is the only one of its kind in the world and will make the ultimate statement at any occasion.
Tell us your details and we'll personalise the front of your post with your name, date, time and a thank you message for your guests.
Enter your required dates below and exact requirements and we'll get back to you ASAP.
Dimensions

Height = 24 inches
Width= 9.5 inches
Depth = 10 inches
Recent search terms :
Gold post box for hire
Gold sparkle post box for hire
Gold wedding post box for hire
Gold Sparkle wedding post box for hire
Wedding post box for hire
Gold bling post box
Wedding Post Box Hire
Wedding Post Box for Hire